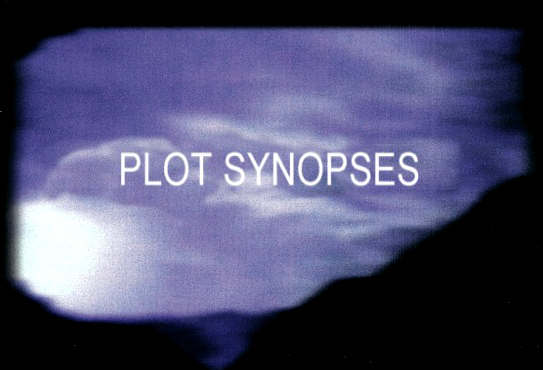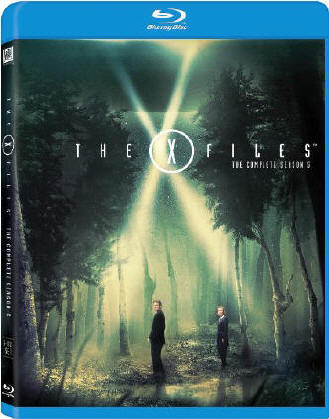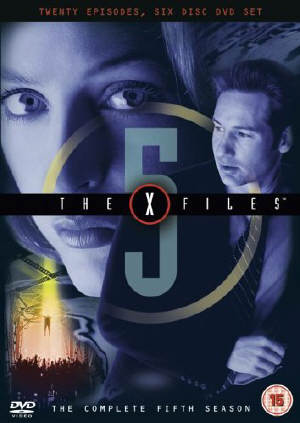 Art and Imagery from 201 Days of the X-Files
In an important chunk of X-Files pre-history, up-and-coming FBI agent Mulder crosses paths with an unlikely trio of eccentrics (The Lone Gunmen); pursues a beautiful alleged terrorist; and gets a searing glimpse into his own future. First appearance of Susanne Modeski. X appears.
After faking his own suicide to shake off Syndicate and FBI surveillance, Mulder secretly searches for the cause and cure for Scully's terminal cancer. First appearance of Kritschgau. Sector Chief Blevins returns.
While Scully, dying from cancer undergoes the desperate treatment her partner has stolen for her, Mulder penetrates the inner circle of the Syndicate-FBI conspiracy. He finds many of the truths that have long eluded him—as well as disillusionment, despair, and danger.
A primeval forest is threatened by encroaching civilization. Its secret inhabitants—fierce predators with growing red eyes—fight back.
While spending the Christmas holiday with her family, Scully receives a mysterious phone call. She is summoned to help a desperately ill child whose tragic history is inexplicably linked to her own. First appearance of Emily.
5x06 The Post-Modern Prometheus
Deep in the American heartland, Mulder and Scully encounter, then attempt to unravel, the twisted schemes of a modern-day Victor Frankenstein.
Scully's biological daughter is dying. Mulder uncovers the little girl's role in the alien conspiracy while Scully fights to save her only child.
The serial killer known as "The Pusher"—a man with the inexplicable ability to impose his own will on others—escapes from a maximum security prison. He immediately pursues the man who captured him: Mulder. Return of Robert Modell.
In a blight-stricken farm town, a series of murders is attributed to child abuse. The real cause, however, lies deeper.
With the help of an eerie playmate—a nasty doll with a mind of its own—an autistic child is able to express her innermost feelings and terrorize an entire New England village.
A dying computer genius creates a murderous cybernetic life form. Mulder and Scully—aided only by the dead man's disciple—must somehow purge this predator from the Internet.
Mulder sticks his neck out to capture a small-town serial killer. Upon return, he and Scully spin rather different accounts of their misadventures in the vampire-infested town.
As a disillusioned Mulder denies all evidence of extraterrestrial visitors, Scully, along with thousands of other abductees, is drawn toward a final confrontation. First appearance of Cassandra Spender and Jeffrey Spender.
The world turned upside down: Recovering from a near-death experience, Scully is convinced that her memories of alien encounters are true. For his part, Mulder clings to skepticism and science and uncovers new, even more dangerous conspiracies.
One year before reopening the X-Files, young agent Mulder investigates a bizarre murder. The answers he seeks lie in the not-so-distant past: during the Red Scare of the 1950's. First appearance of Agent Arthur Dales.
A sadistic murderer is on the loose. The only witness to his crimes: a totally blind young woman, who somehow "sees" through the killer's eyes.
After a handicapped young woman is killed in the act of prayer, Scully is pulled into the case and forced to search her own soul for answers. But a renegade priest and an apocryphal text may hold the key to the answers... or deception.
Playing a dangerous double game, Mulder infiltrates a gang of domestic terrorists.
A giant, buglike creature is sucking the life out of humans. Or so says one gun-toting, apparently mentally ill man who holds a group of his coworkers, plus Mulder, hostage. But Mulder begins to wonder if there's more here than meets the eye.
A child chess prodigy has the ability to read minds. If Mulder and Scully can protect him, he could be the answer to the mysteries they've long been exploring. If the rulers of the Syndicate capture him, however, he could be the key to the world hegemony and the final destruction of the X-Files. First appearance of Diana Fowley. The X-Files are shut down.
Mulder and Scully's search for answers takes them from FBI headquarters to a hidden laboratory on the Texas border and finally to a frozen wilderness where their worst suspicions about a global conspiracy are confirmed. And when Scully is kidnapped and infected with an extraterrestrial virus, Mulder has only hours to find the antidote for his partner before it's too late – for all of us!